Sharp Sports Betting Has Evolved
Our proprietary models compare the sharpest books and odds to find the best edges and top values against the books. You've come to the right place to find +EV bets that get you positive returns!

Join us with Promotional Code LETSGO to get 70% off your first week or month.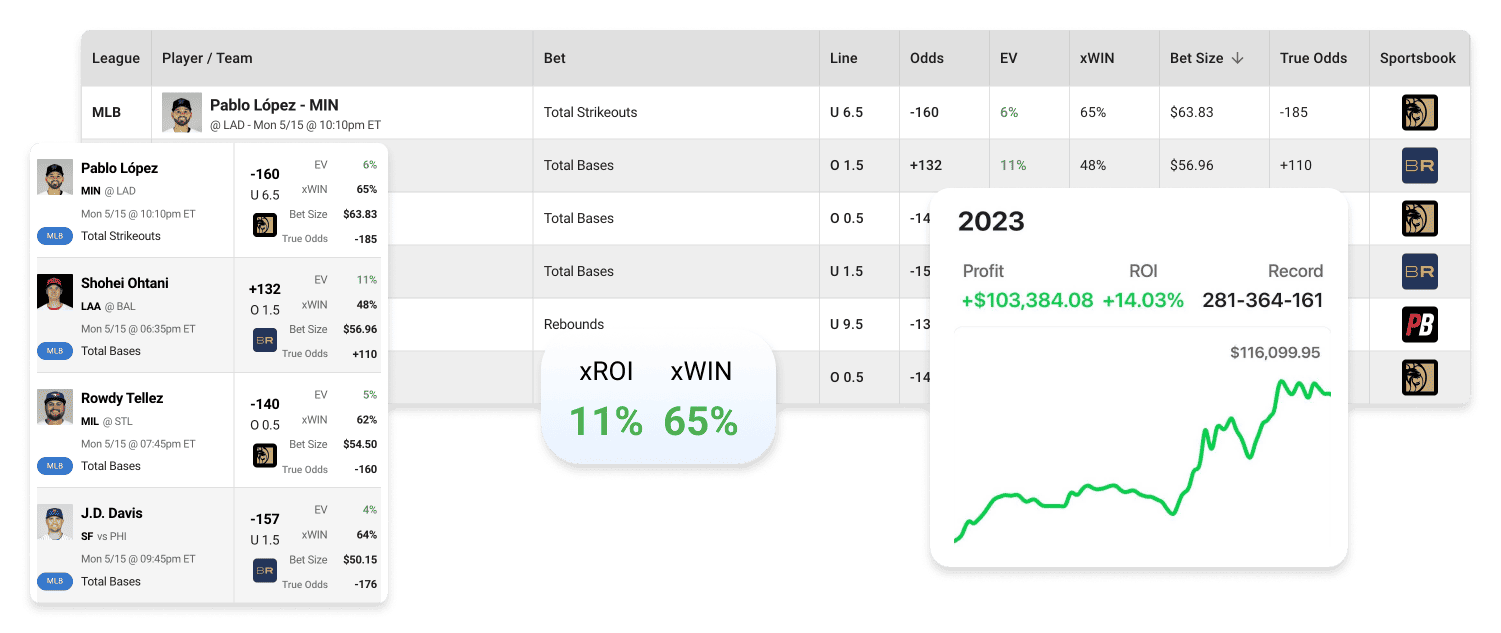 Interested in only PrizePicks and other DFS Pick'em operators? Our Pick'em Package is right for you!
Learn More
Everything you need to know to be a successful
OddsShopper Bettor.
Everything you need to know to be a successful
OddsShopper Bettor.
How does OddsShopper find +EV bets with a mathematical edge?
OddsShopper calculates expected value (EV) by using odds from the sharpest sportsbooks in the world to produce true odds. We then compare the true odds to our supported sportsbook's odds to find edges.
Nobody can win every bet, so how do I cash in with Positive Expected Value (+EV) betting?
Positive EV betting includes risk and variance. There could be downswings or upswings, but over the long run your wagers should result in positive returns.
How should I get started?
Subscribe to OddsShopper Premium and sign up for as many sportsbooks as your state allows. The more sportsbooks you play, the more +EV bets there are to make. And get those sign-up perks!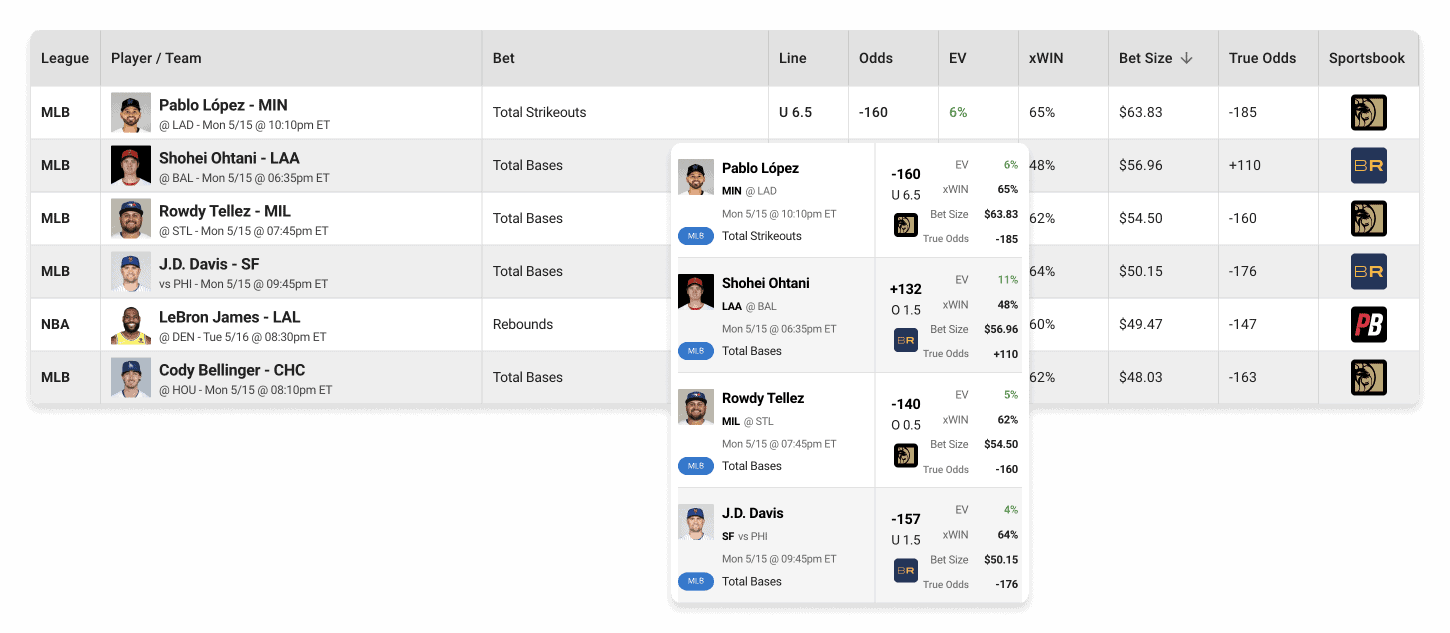 Level the playing field: Use the books to beat the books
We have bets from the biggest sportsbooks and most popular sports in the industry. Quickly find the bets that will get you the most return. Check out this video to learn more about how OddsShopper uses sportsbooks against each other to find value.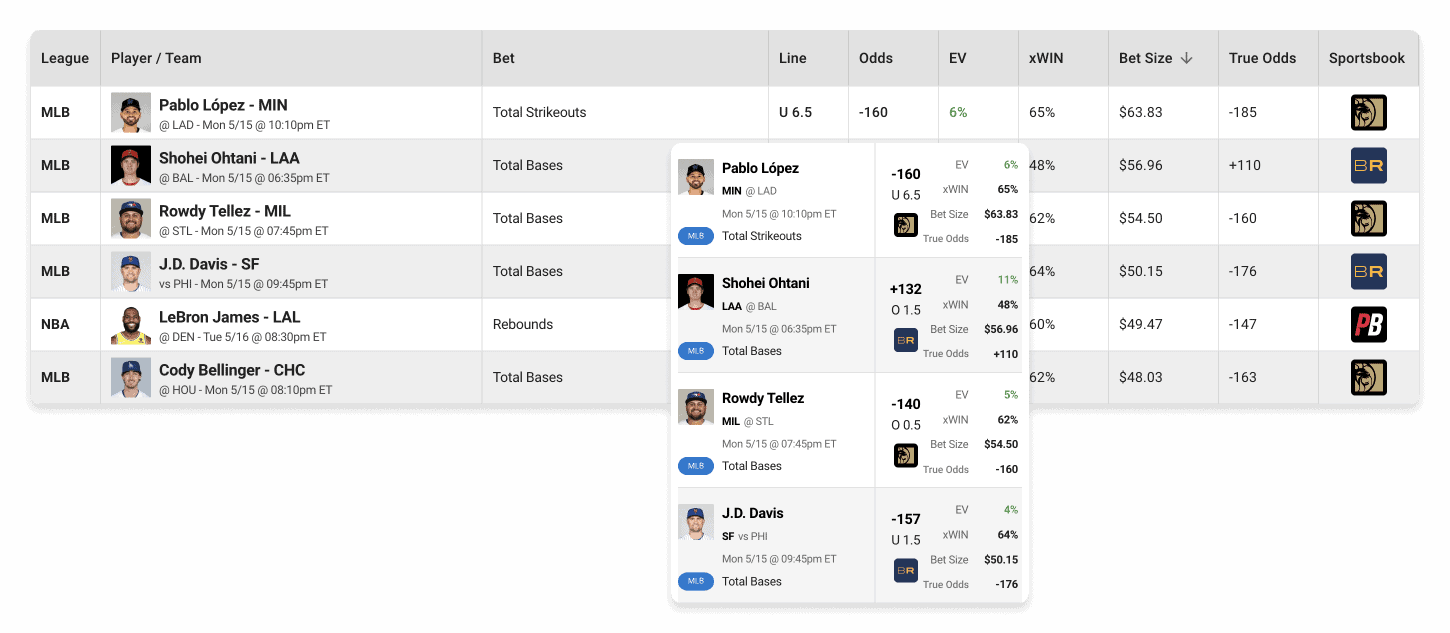 Maximize Your Parlays and Get an Edge On The Books
Take advantage of our Parlay Builder to get recommended parlays or create your own +EV parlay by adding and removing legs.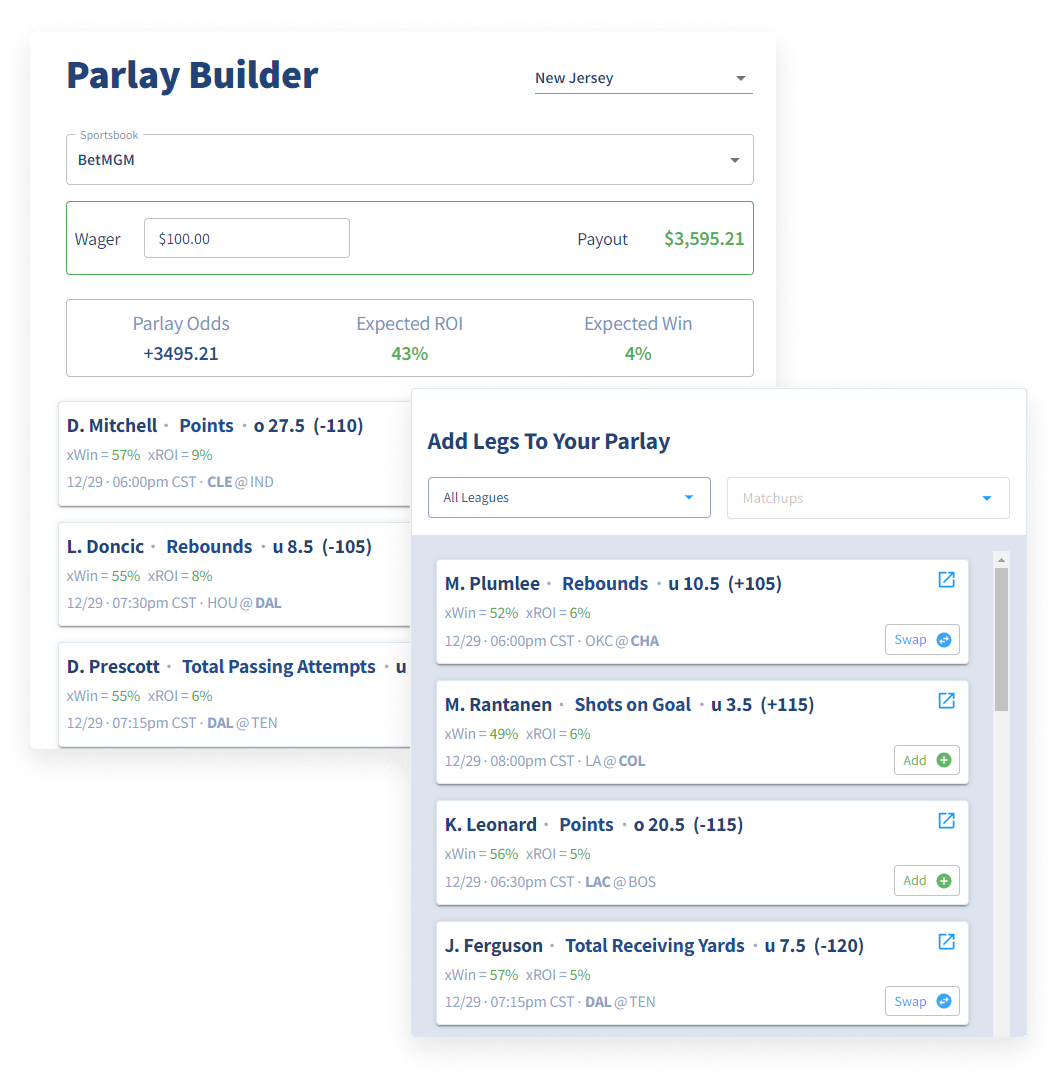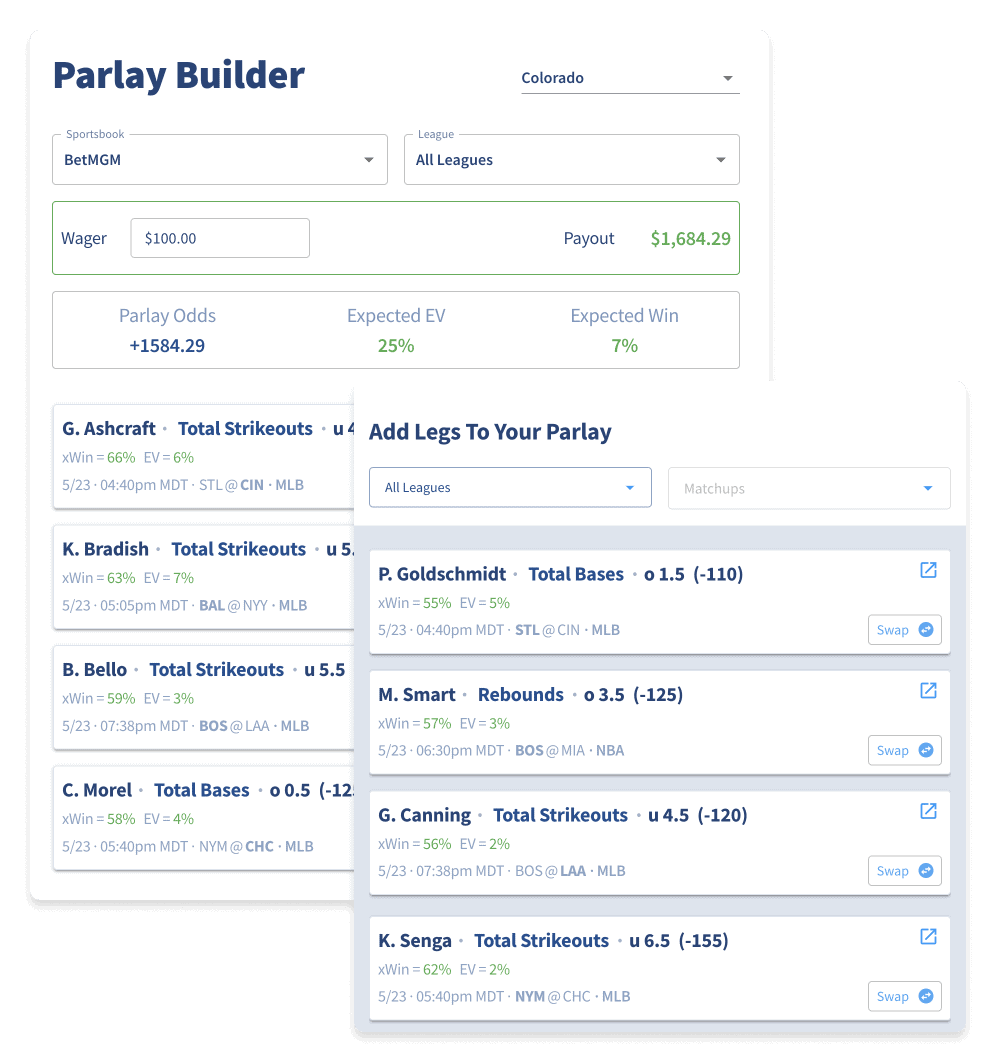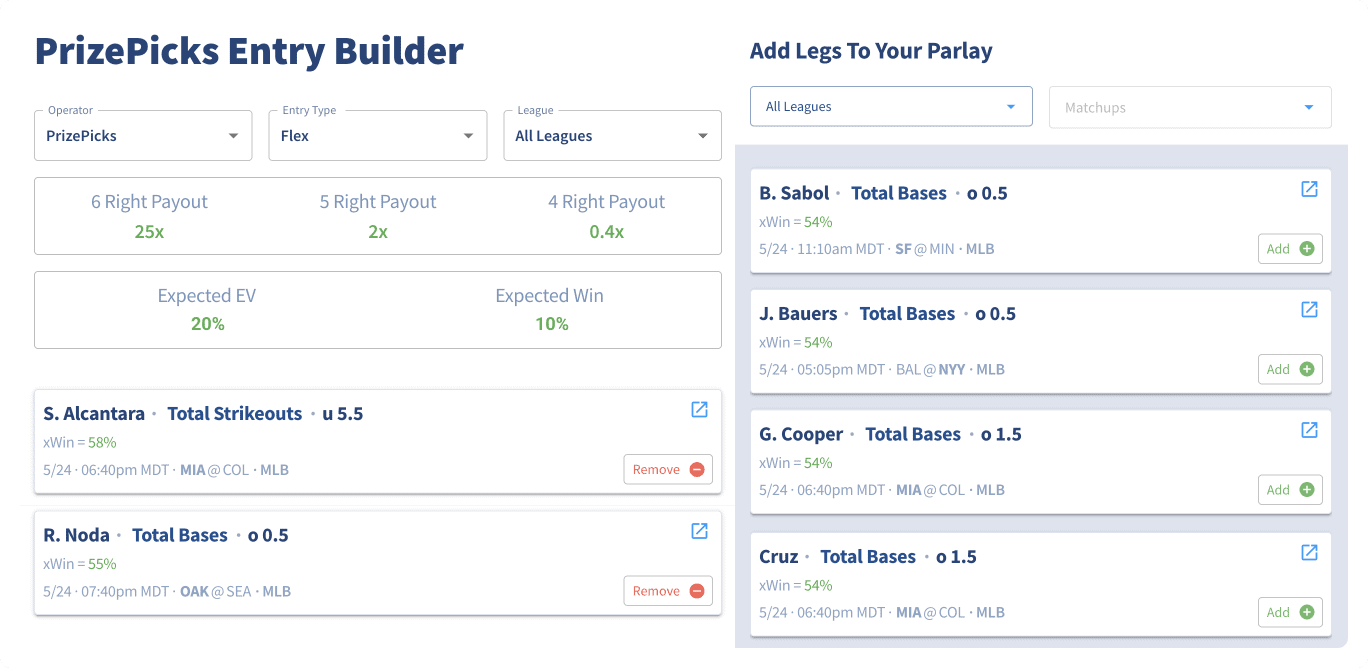 Get the Best PrizePicks Plays
Find the plays that are most likely to win with our PrizePicks tool. Create your own entry by adding, removing, and swapping plays. Mix and match across popular sports.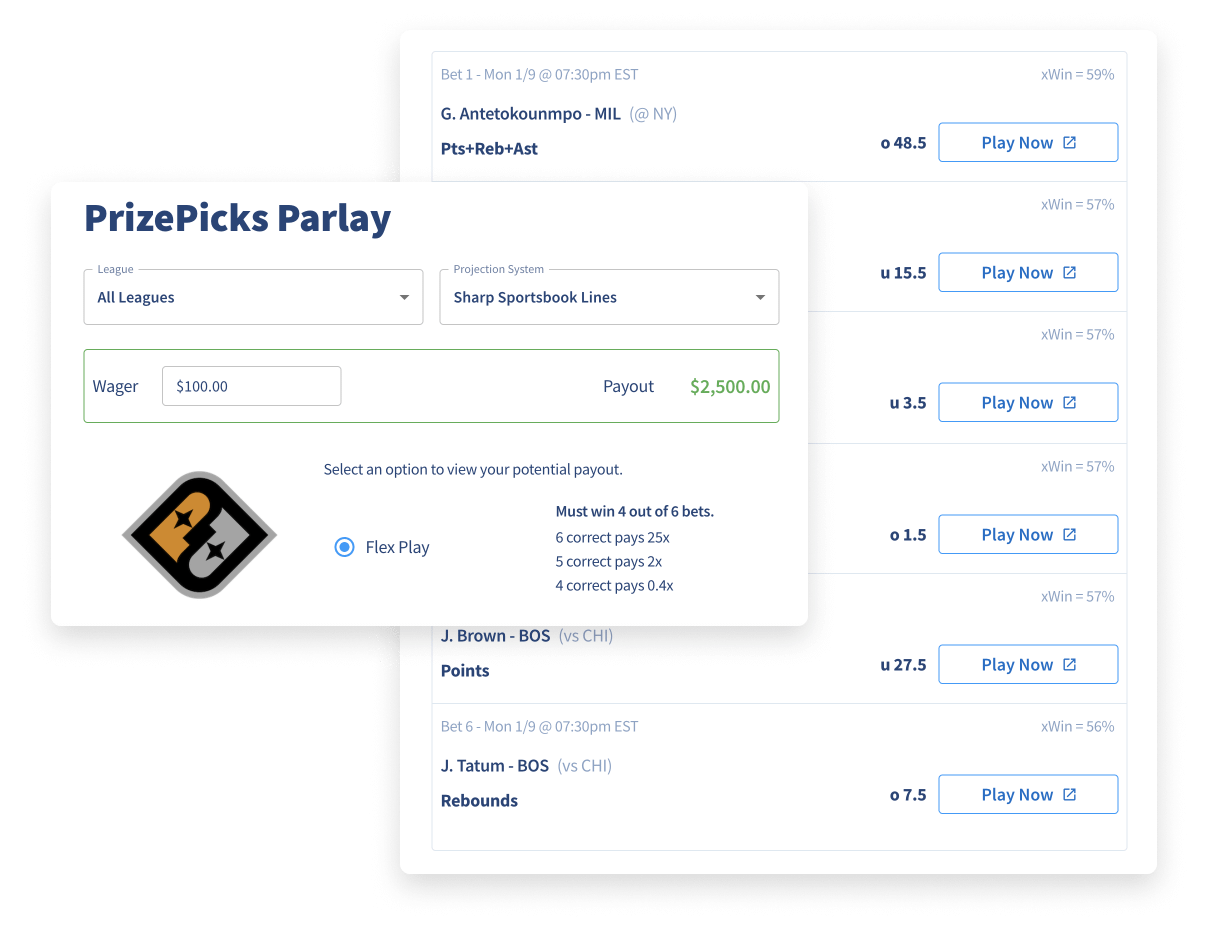 Discover the Real Value of Your Odds Boost Offer
When a sportsbook offers you an odds boost or a grouping of bets with certain odds, you can now quickly find out what kind of EV you are receiving.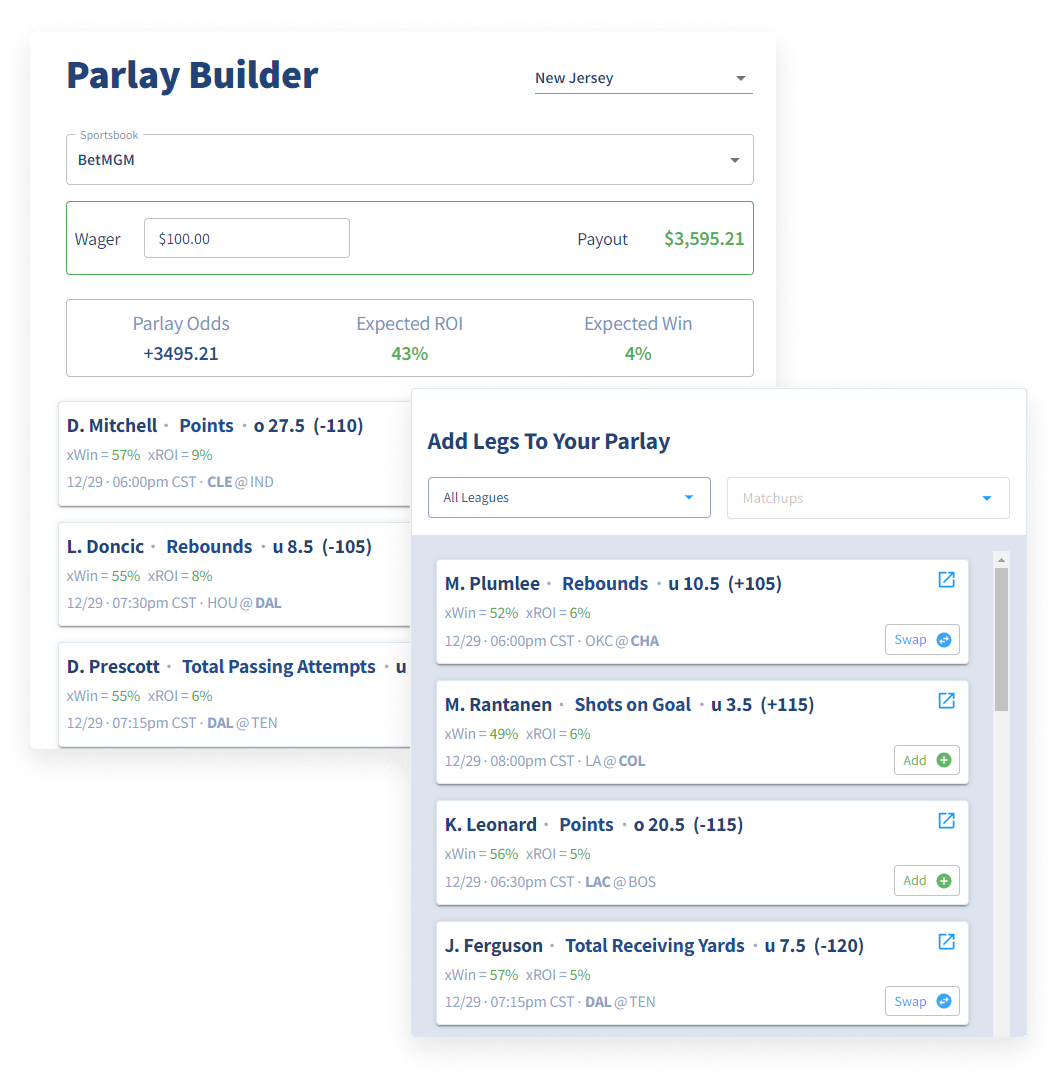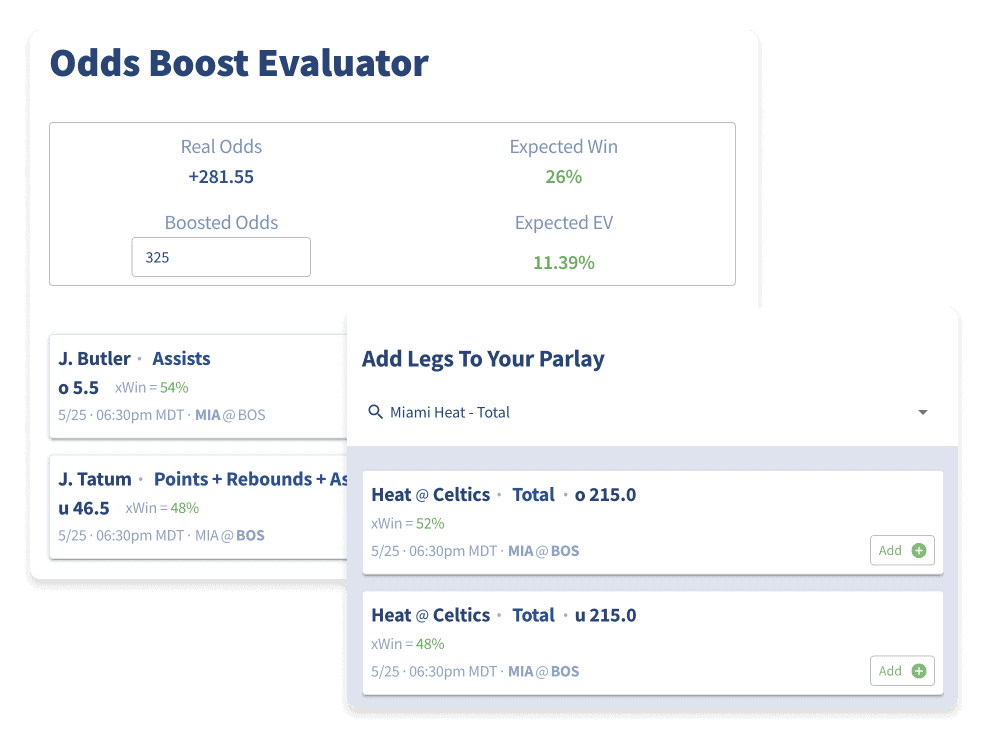 Shop like a pro at these operators:
We analyze bets from these popular Sportsbooks and DFS Pick'em sites across the NBA, NFL, MLB, college football, college basketball, and the NHL. We also analyze bets for UFC, EPL, tennis and professional golf.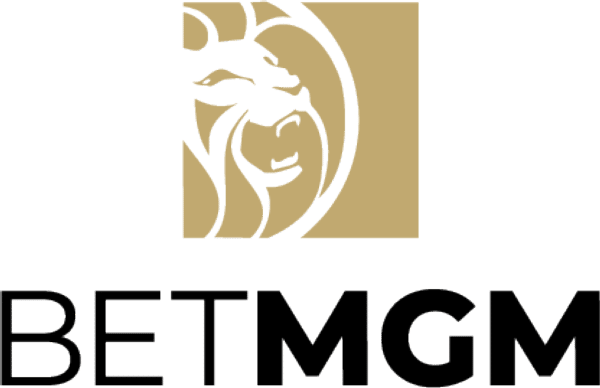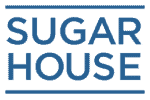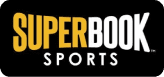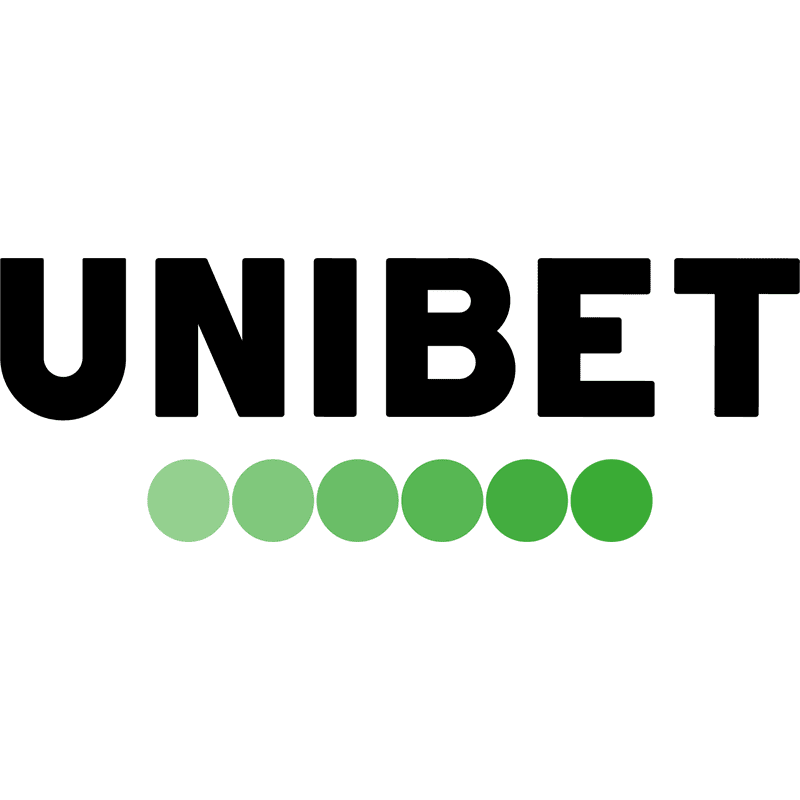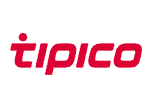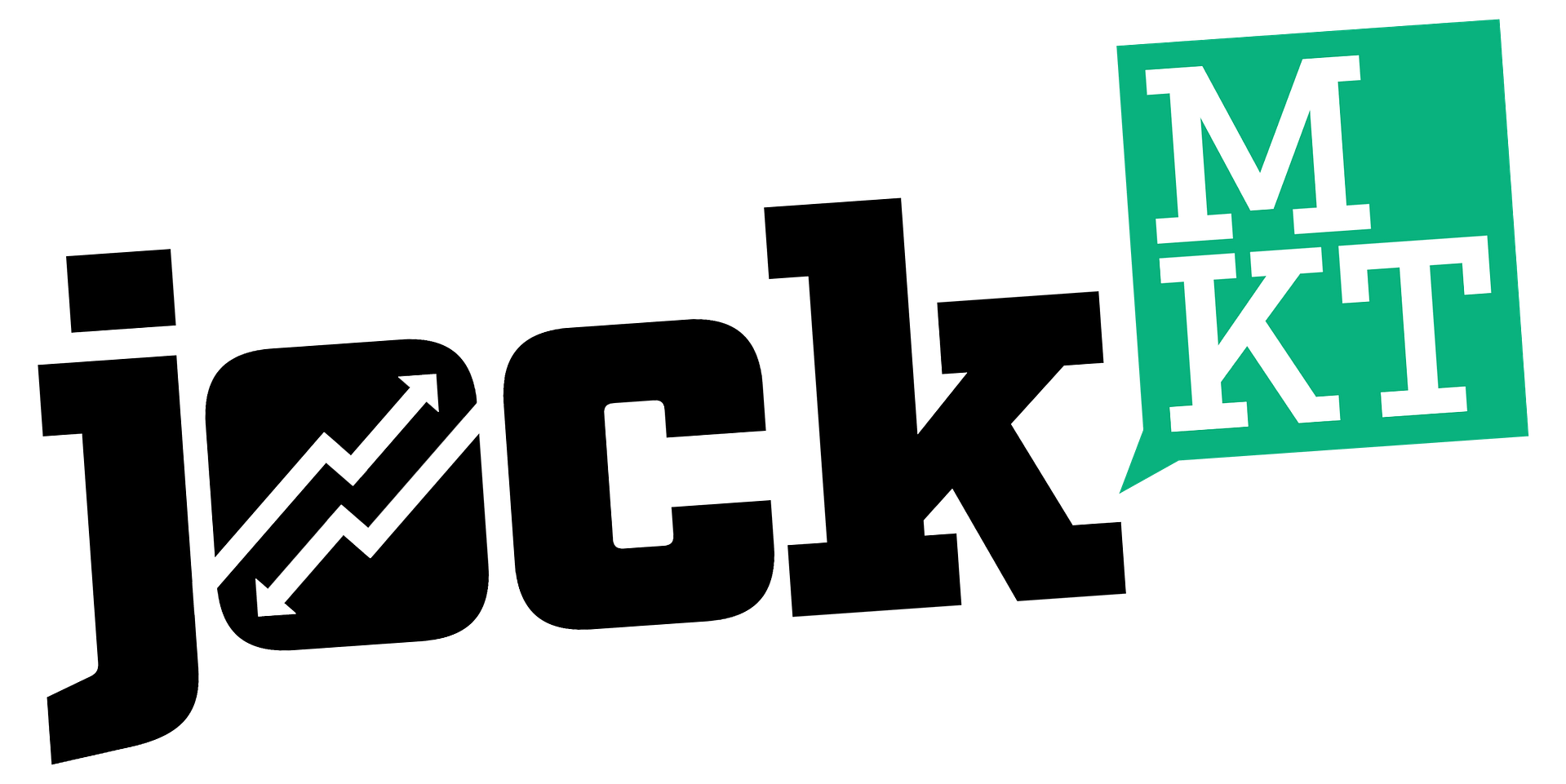 Are You Ready to Start Betting Smarter?
With our models returning positive EV over the past year, what are you waiting for?